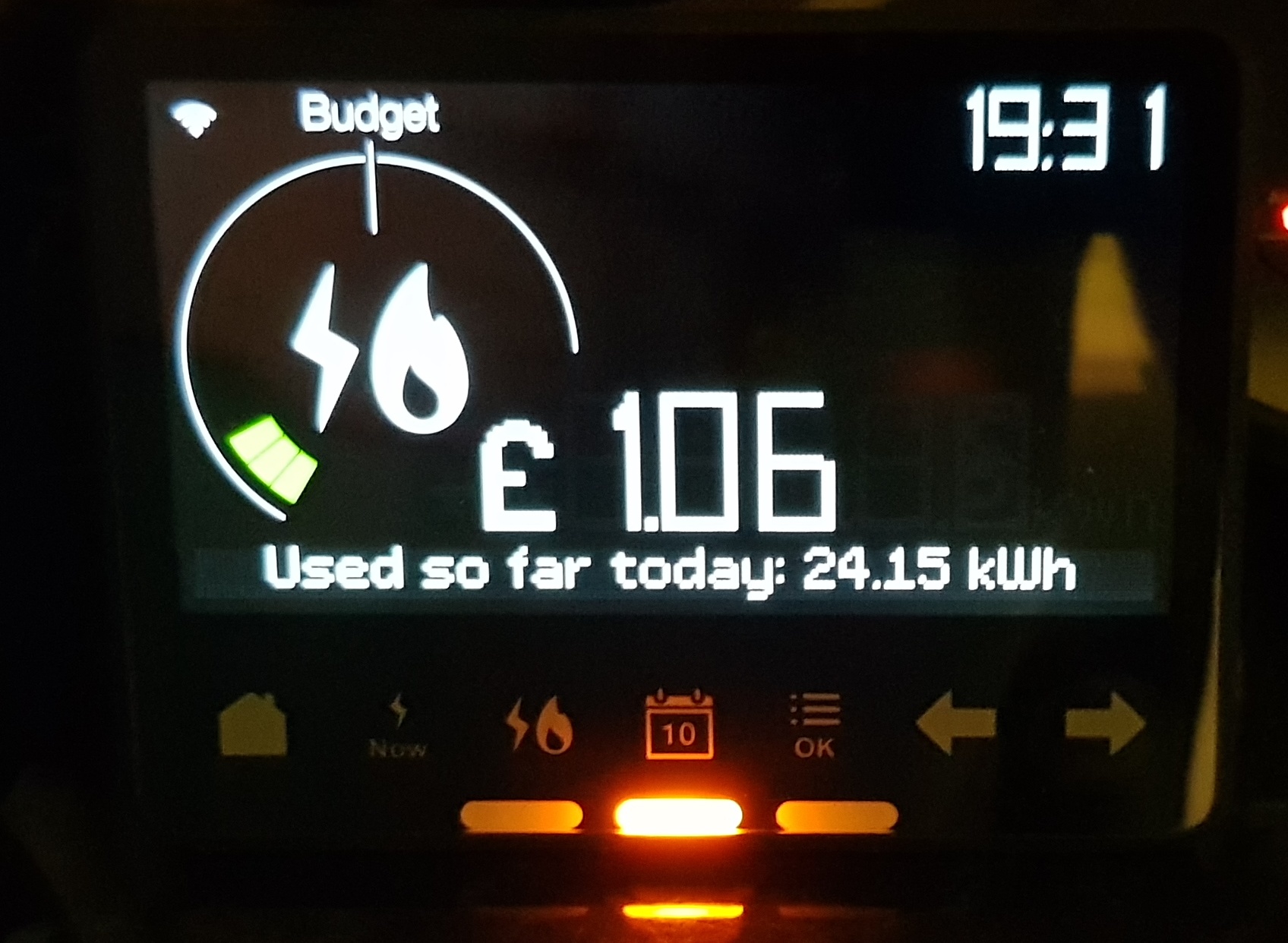 My energy supplier, Ovo, has been out today to replace my gas and electricity meters with 'smart' equivalents.
Wendy and I had smart meters installed some years ago in our previous house, and they did little other than submit their own readings, which was very handy as they were in an awkward spot. They did come with an 'in home display', but it was pretty useless, merely reporting how much gas and electricity we were using at any given time.
I've been surprised today by how much the technology has moved on. This photo is of the snazzy 'in home display' which came with my new smart meters. It seems far more useful: it has a clock synced with the meter system, it know what tariff I'm on, and it can give accurate cash figures for the amount of energy used each day, month or year. I can also set an energy budget, and as the screen above shows, the display will compare my usage to that budget. It also manages to avoid being offensively ugly.
All-in-all, this is better than I expected, and far better than the early smart meters we had in our last home.
This post was filed under: Photo-a-day 2019.