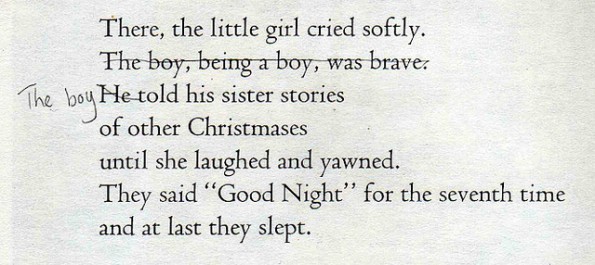 I feel we've reached an interesting point in the history of sexism: I seem to read a roughly equal number of articles complaining about sexism against both sexes. And today, I've picked a couple of interesting examples – both of which are quite short.
Firstly, here's an article by Hadley Freeman of The Guardian (usually their fashion writer) about the sexism at Wimbledon and, in particular, the holes the BBC dug for itself:
One need only substitute the sexist nature of his comment with an equivalent racist slur to see how lightly the BBC apparently treats highly public verbal abuse of women.
It's an interesting point, and the comments John Inverdale made during the Winbledon coverage were very clearly unacceptable. But I wonder if the BBC has ever issued an apology for sexism against men? I cannot recall such an incident. This might well be because such comments are less common, but they certainly occur.
My second selection for today is an article from Time by Jeffrey Kluger (usually their science editor), which will be familiar to subscribers of sjhoward.co.uk news. His discussion about the anachronistic commentary surrounding Prince William's childcare skills, and the wider media portrayal of fathers, resonated with me.
The persona of the doofus dad was not something I signed up for when I became a father 12 years ago. I felt no less capable than I'd ever been, but in the popular culture, I'd crossed a line: Like all fathers, I'd become the sitcom buffoon who can't boil an egg, warm a bottle, or be trusted to do the laundry without neglecting to add detergent and then exclaiming afterwards, "So that's what that bottle of blue stuff was!"
Political correspondents often say that if they receive equal complaints from both ends of the political spectrum, then they're probably doing something right. And, I guess, there's an argument that if there are equal complaints about discrimination against men and women, then we as a society are doing something right.
That's not a position I hold. I believe that the sort of casual discrimination against both men and women that these two articles discuss is clearly unacceptable. I hope that one day we, as a society, will get this right.
2D posts appear on alternate Wednesdays. For 2D, I pick two interesting articles that look at an issue from two different – though not necessarily opposing – perspectives. I hope you enjoy them! The photo at the top of this post was posted to Flickr by Beth Granter, whose parents "censored" this childhood storybook. The photo is used under its Creative Commons licence.
This post was filed under: 2D, Hadley Freeman, Jeffrey Kluger, Sexism, The Guardian, Time.