Hold up! Before you read on, please read this...
This post was published more than 10 years ago
I keep old posts on the site because I often enjoy reading old content on other people's sites. Not everything that is old is bad. It can be interesting to see how views have changed over time: for example, how my strident teenage views have mellowed and matured.
But given the age of this post, please bear in mind:
My views might very well have changed in the 10 years since I wrote this post. I have written some very silly things over the years, many of which I find pretty embarrassing today.
This post might use language in ways which I would now consider highly inappropriate or offensive.
Factual information might be outdated.
Links might be broken; embedded material might not appear properly.
Okay. Consider yourself duly warned. Read on...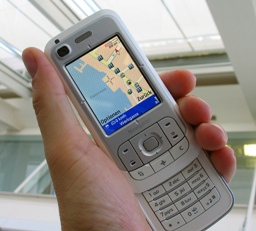 Photo by velorowdy, modified under licenceIn something of an experiment, I'm going to try something new for the blog.
Previously, I've made the occasional post from my mobile phone when I've something interesting and time sensitive to bring you. I'm now planning to expand that idea somewhat.
Given the fact that I'm struggling to find the time to write the longer position-piece type blog posts that take a bit of thought, I'm going to try and fill the gap with daily bursts from my mobile phone. Through a convoluted process from Twitter, a Daily Digest of my momentary fleeting political thoughts of the day will be posted right here.
Then, on the occasions when I find time, I'll expand some of those ideas into more fulminant posts.
Hopefully, the 'Daily Digest' format will be a slightly less irritating solution than making lots of mini-posts. I haven't extensively tested the technology, so I guess it will be a few days before we know if it really works.
The most likely outcome is that this will end up like Guest Posts and Liveblogging. But then, this whole blog was an experiment at first, and it's still going… For now.
This 1,262nd post was filed under: Site Updates.