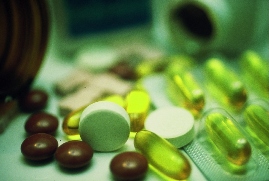 The OFT published a much journalised report earlier this week about how the NHS is spending far too much on branded drugs. It's a frustrating report, because they so nearly got to the point of the issue, but not quite.
Their problem is, effectively, that people are being prescribed branded drugs which are no more effective than non-branded generic versions. This is probably true in a minority of cases. But in many cases, the drug brand does make a difference. It shouldn't, but it does. Let me provide a couple of examples.
First, the technical one. There is a wealth of evidence that different brands of identical epilepsy drugs have different effects. The reasons are unknown – and, in a world of evidence based medicine where we do what works rather than understanding what works, they are likely to stay that way. So in this case, the spend on the branded drug may well be justified. This is one example that springs to mind, there are probably many others.
Secondly, the prosaic reason. Believe it or not, medicine in a person works better than medicine in a cupboard. Quite often, for their own bizarre reasons, patients won't take generic medications, but prescribe a branded version, and they're quite happy. This is, perhaps, more common in kids where there is a choice between the generic flavourless version and the branded flavoured version. If the medication is necessary, then it's necessary to get it into the patient. If that means prescribing a more expensive version because the patient is awkward, that's sometimes justifiable too.
But more than this, the overspend on drugs has little to do with branded drugs. They so nearly hit the mark when they said the system should be changed "to deliver better value for money from NHS drug spend and to focus business investment on drugs that have the greatest benefits for patients". So close, and yet so far.
You see, a great number of the drugs we pump into people have no effect. This isn't because doctors are cruel, it's because this is (or so it would seem) what the government wants. If your blood pressure is 139/89, you won't get pills. If your blood pressure is 140/90, you might well do. You're not at a hugely increased risk with an increase of 1mmHg, but the Government has decreed that patients above an arbitrary hypertension cut-off must receive treatment to prevent some of them developing future complications. There's very little judgement in this on the doctor's part – an untreated patient is a failure, even if the doctor's best judgement suggests they shouldn't be on treatment. And this story is repeated over countless conditions with countless protocols. We're spending money on drugs that even the doctor often feels are unnecessary.
There are a whole host of other areas in which the NHS overspends on drugs, too. Drugs which patient's use to decorate their kitchen cupboards; drugs which are on repeat prescription but never used; drugs prescribed "because" a person has free prescriptions, which cost very little in a chemist; drugs prescribed (sometimes understandably) to get patients off doctors' backs.
Branded medications are the tip of a very large iceberg, much of which is controlled by a Government who insist on telling doctors what to prescribe, and to whom, rather than letting their years of clinical judgement be used to their full extent.
Perhaps one day, someone will actually get round to taking the NHS in hand, and righting the wrongs. Perhaps. But for the moment, it seems the powers that be are content to tinker around the edges of huge problems in a massively frustrating way, whilst avoiding the real issues and the difficult decisions. No politician wants to 're-educate' patients on the things they do wrong in their interactions with the NHS, because the punters are the voters. Nobody wants to look weak by admitting past failings and correcting them. Nobody wants to actually fix the problems.
But surely someone can see that the deckchairs have been re-arranged enough, and that HMS NHS needs some urgent upward motion? Or should I find myself a life-raft now?
This post was filed under: Health, News and Comment, Politics.