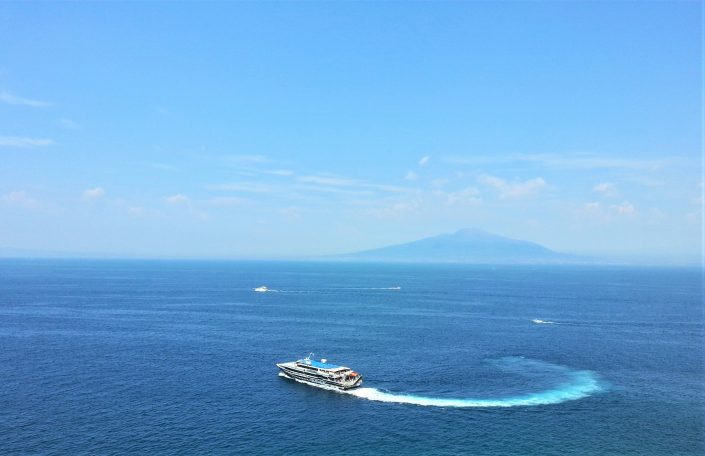 I'm currently reading My Brilliant Friend, which is the first of Elena Ferrante's Neapolitan novels. I'm not particularly enjoying it… but it does remind me of the lovely couple of weeks Wendy and I spent in Naples back in 2014. While Naples is not a universally loved tourist destination, Wendy and I had a wonderful time, and it ranks among our favourite holidays together.
There is frequent mention in My Brilliant Friend of Ischia, the distinctive volcanic island on the edge of the Bay of Naples, famous for its thermal spas. Wendy and I didn't go there.
The source of the name 'Ischia' is much disputed. But seeing it written down so many times (and with so little distraction from meaningful plot) I started to wonder about two medical words which bear a striking resemblance: ischaemia, where a part of the body receives an inadequate blood supply, and ischium, which is part of the pelvic bone and the hip joint.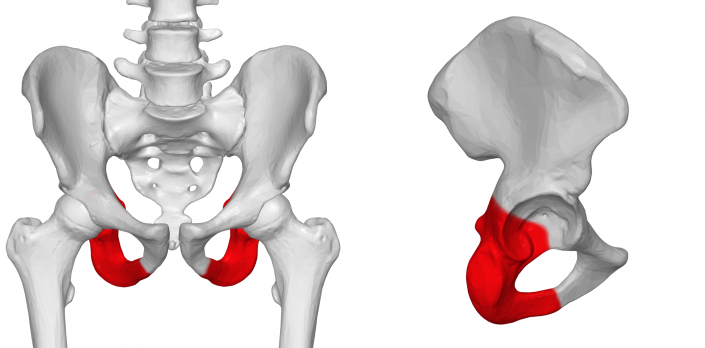 I didn't imagine that either of these were connected to Ischia, which is just as well, as they are not. But I did think that there much surely be an etymological connection between ischaemia and ischium – but couldn't for the life of me work out what might connect the two. I even asked Wendy, and she also couldn't think of a plausible connection, and she's far cleverer about this sort of thing than me.
Neither the Collins, Penguin nor the Oxford Compact dictionaries on my shelf offered any etymological notes, but nevertheless increased my sense of intrigue by listing no other words which start with an isch- prefix. So surely they must be related!
And so to the OED online – this confirms that both words are derived from Greek, and that the isch- prefix comes from the Greek 'to hold'. In the case of ischaemia, to 'hold blood', and in the case of ischium, to 'hold' the hip.
The OED also lists a few other lovely medical isch- words that have long since fallen out of use: ischuria, for urinary retention, is my favourite of these. Health protection rarely calls for reference to urinary retention, but "I'm sure it's ischuria" could become a favourite refrain should I ever return to hospital medicine!
---
The photo at the top of this post is my own. It doens't show Ischia, but it does bring back happy memories. The anatomical image is a composite of two images deposited in WikiMedia Commons from Bodyparts3D, both of which are used here under their Creative Commons licences: an anterior and lateral view of the ischium
This post was filed under: Health, Posts delayed by 12 months, Anatomy, Italy, Language, Medicine.