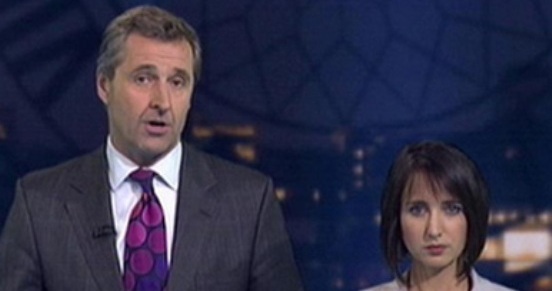 Okay, slight exaggeration… but why did no-one realise that this looked stupid? And whatever happened to authoritatively delivered news from behind a desk?
On a more serious note, today is a day to be thinking about a true news giant. Alan Johnston, the BBC's Gaza correspondent, has been missing for a month now. It seems so meaningless and useless in the situation, but I send all my best to Alan and his family, and I urge you, my readers, to support the BBC's campaign for his release.
This post was filed under: Media, News and Comment.