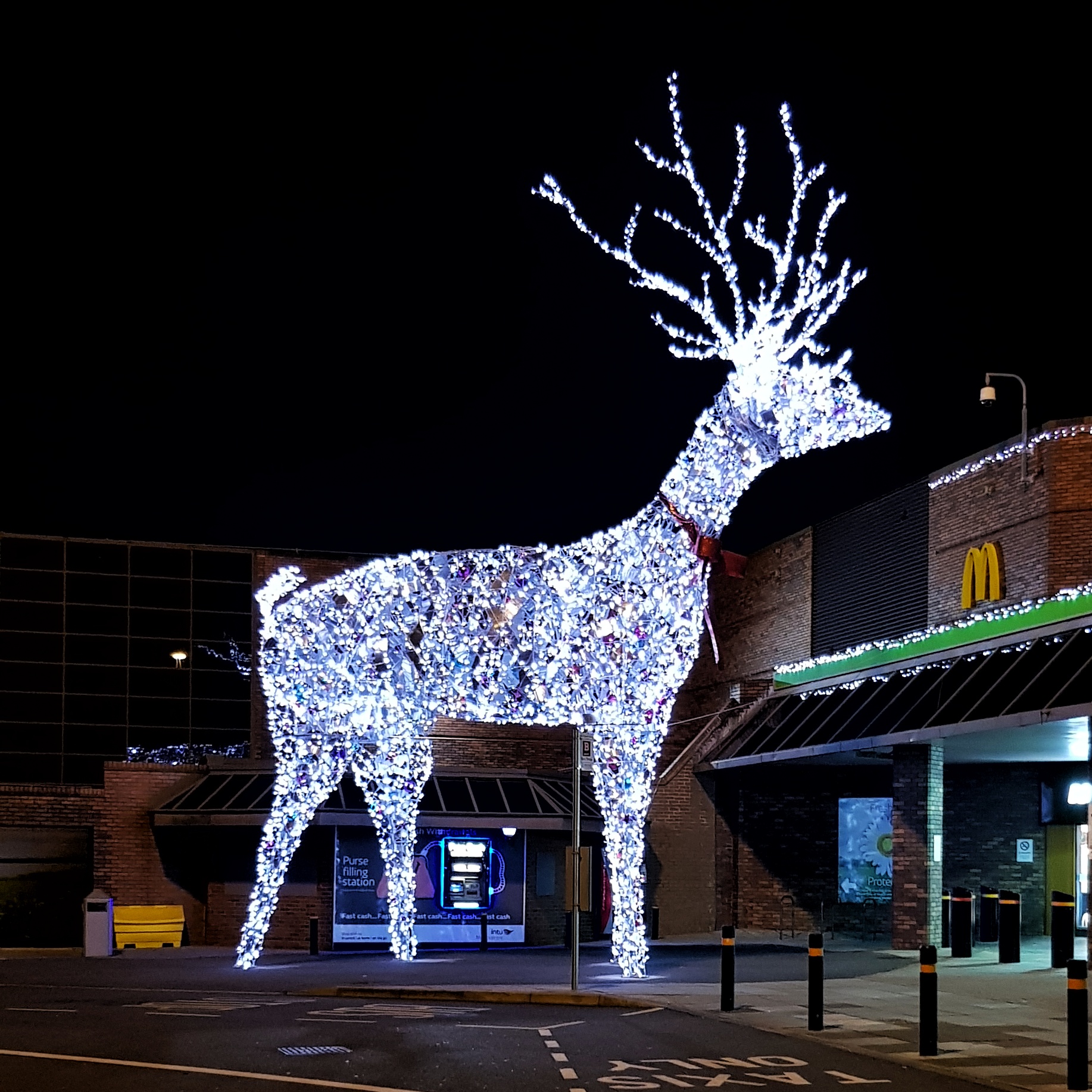 Once the proud centrepiece of the Metrocentre's Christmas decorations, the oversized reindeer has now been stuck outside in the car park – although, in fairness, this does give a clearer idea of the sheer scale of the piece.
I posted a picture of Glitzen on this site five years ago, almost to the day. And posted something else about the decorations another couple of years before that. I'm going to assume that blogging for over fifteen years means the same odd ground comes up repeatedly from time to time, not that I'm an unoriginal tedious bore who pays far too much attention to corporation festive activity.
This post was filed under: Photo-a-day 2019.