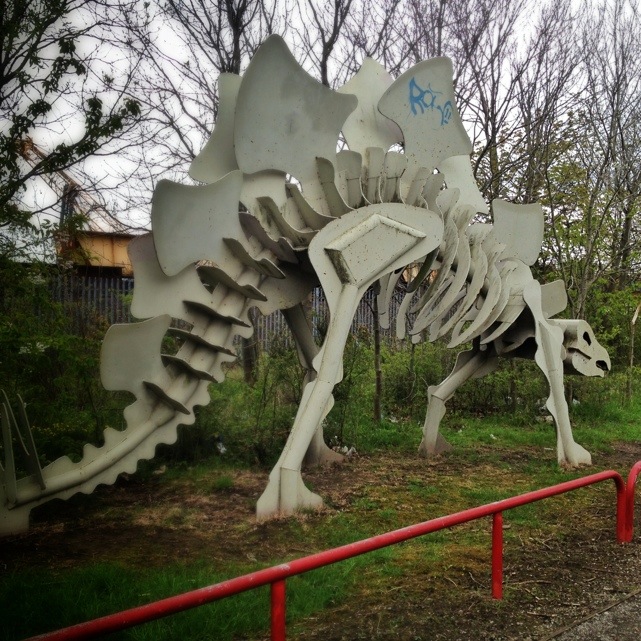 I had a great photo in mind for today, but forgot to swing by the location, and then forgot about the photo-a-day altogether. I guess there's always tomorrow!
In the meantime, in lieu of a photo from today, here's an extra one from Teessaurus Park, which I wrote about yesterday. It's made of this weird alloy called Elgiloy Hastelloy C and when you first see the texture, you will see why they choose it. I think this is probably supposed to be a stegosaurus, though my knowledge is rustier than these sculptures, and I'd be happy to be corrected!
This post was filed under: Photo-a-day 2012, Dinosaurs, Middlesbrough.