Hold up! Before you read on, please read this...
This post was published more than 6 years ago
I keep old posts on the site because I often enjoy reading old content on other people's sites. Not everything that is old is bad. It can be interesting to see how views have changed over time: for example, how my strident teenage views have mellowed and matured.
But given the age of this post, please bear in mind:
My views might very well have changed in the 6 years since I wrote this post. I have written some very silly things over the years, many of which I find pretty embarrassing today.
This post might use language in ways which I would now consider highly inappropriate or offensive.
Factual information might be outdated.
Links might be broken; embedded material might not appear properly.
Okay. Consider yourself duly warned. Read on...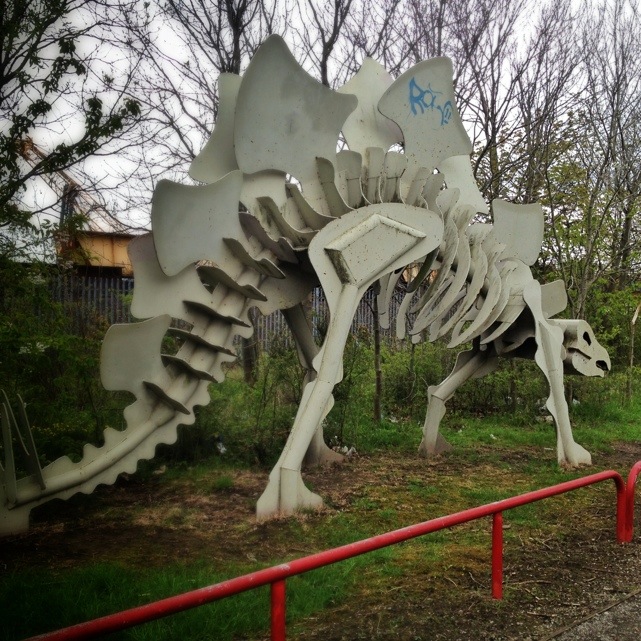 I had a great photo in mind for today, but forgot to swing by the location, and then forgot about the photo-a-day altogether. I guess there's always tomorrow!
In the meantime, in lieu of a photo from today, here's an extra one from Teessaurus Park, which I wrote about yesterday. It's made of this weird alloy called Elgiloy Hastelloy C and when you first see the texture, you will see why they choose it. I think this is probably supposed to be a stegosaurus, though my knowledge is rustier than these sculptures, and I'd be happy to be corrected!
This 1,621st post was filed under: Photo-a-day 2012, Dinosaurs, Middlesbrough.