This is my contribution to the internet's wide collection of touristy photos of the Jubilympic Rings on Tower Bridge. They're roughly the same size as those on the Tyne Bridge, but with five-times the price tag (true story!)
Since that's a boring choice, here's a sign that made both Wendy and I wince: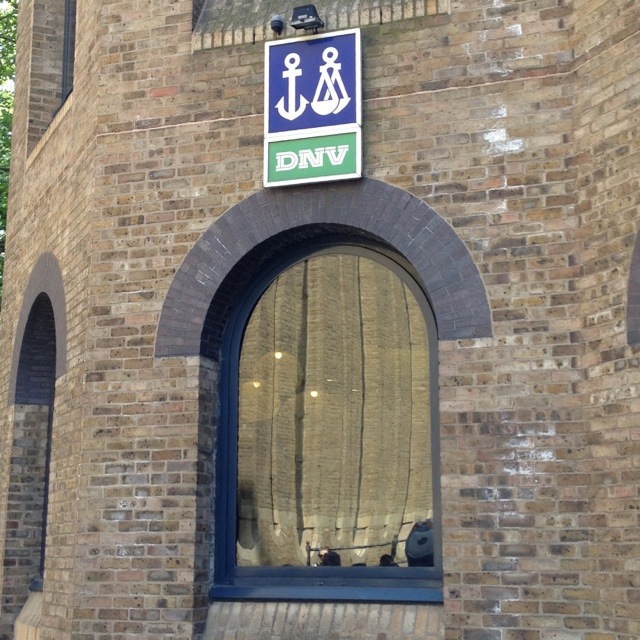 It's actually a logo for a risk management firm, but immediately made Wendy and I think of diarrhoea and vomiting, outbreaks of which consume fair portions of both of our working lives!
Both of today's photos come courtesy of suggestions from Wendy… so if you don't like them, don't blame me!
This post was filed under: Photo-a-day 2012, Bridges, London.