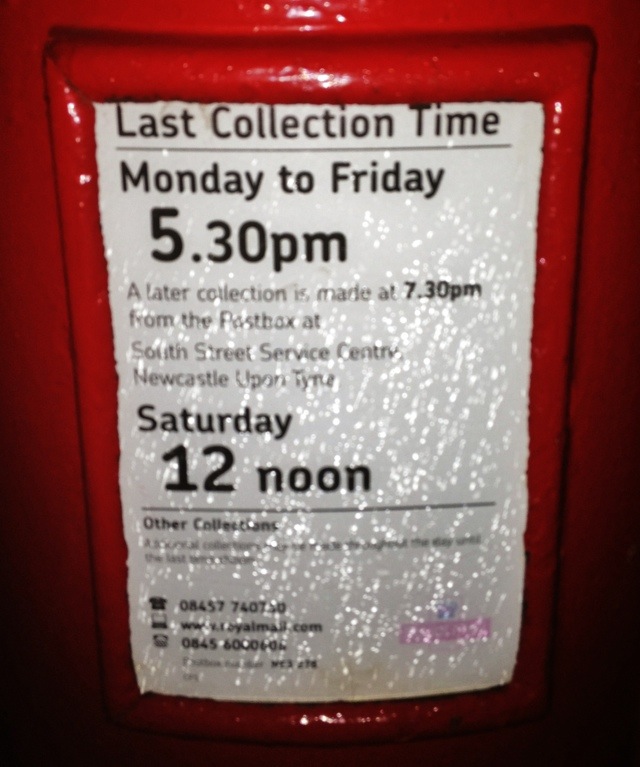 Does anyone remember when and why the Royal Mail stopped listing all collection times on postboxes? I'd imagine it'd be useful info if you wanted to give your postie a parcel that wouldn't fit in the box.
I think that this little info notice used to be called a "Collection Plate": I remember the homonymous connection with church amusing me as a child. Is that right, and has the name changed now that the function has (a bit)?
This 1,523rd post was filed under: Photo-a-day 2012, Royal Mail.