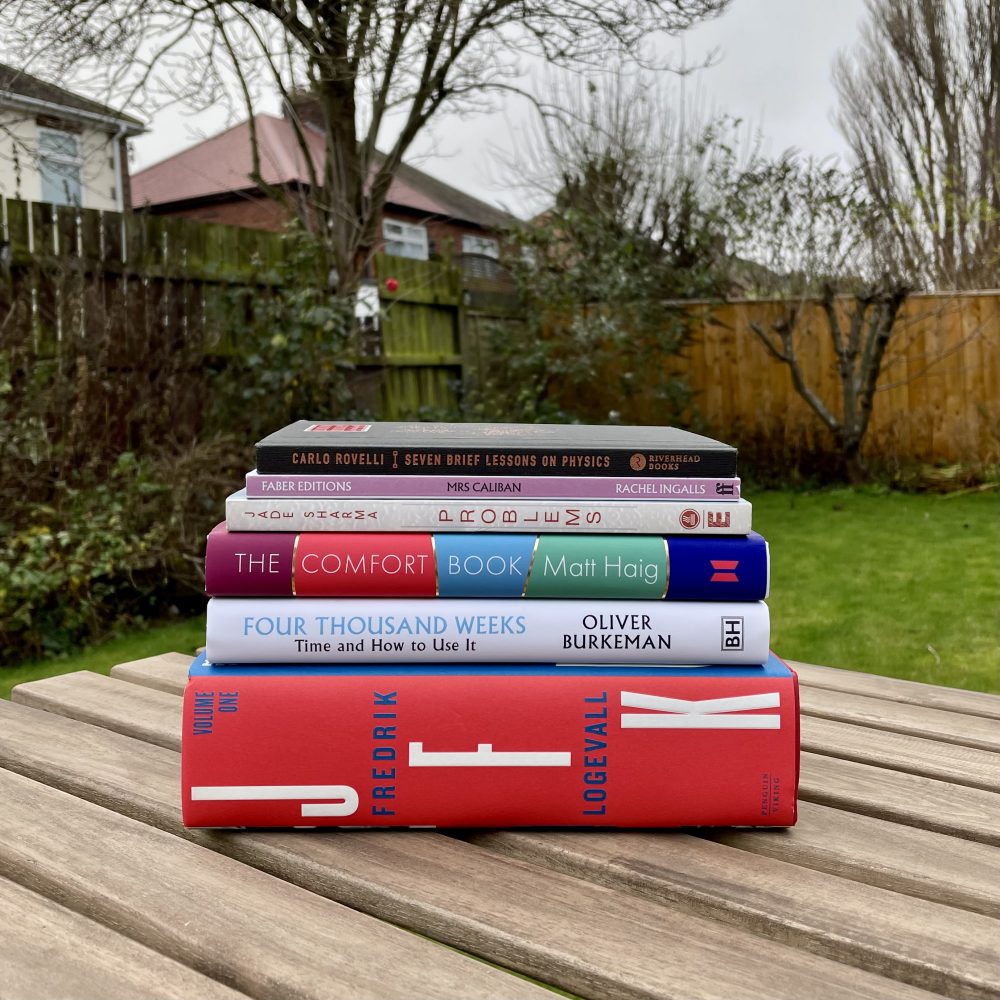 I've finished six books this December, some of which were considerably better than others.
---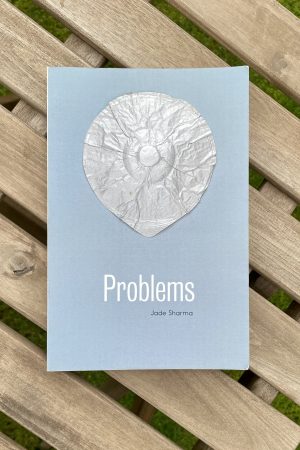 This 2016 debut novel is appropriately titled: the protagonist, Maya, is a married New York bookseller writing an MA thesis, while also having an affair with her former college professor, living with an addiction to heroin, and making questionable life choices in pursuit of money to fund her habit.
This book is gritty and explicit, with some bits which are stomach-churningly disgusting. It is also full of dark humour, which occasionally made me laugh out loud. The dialogue is especially sharp.
Sharma's writing made this book feel true. Her close observation and vivid description feel real. I was particularly taken with the description of the protagonist's shifting perceptions of.a psychiatric hospital.
The overall effect—despite the dark subject matter—was strangely uplifting, though it was certainly not a 'light' read.
---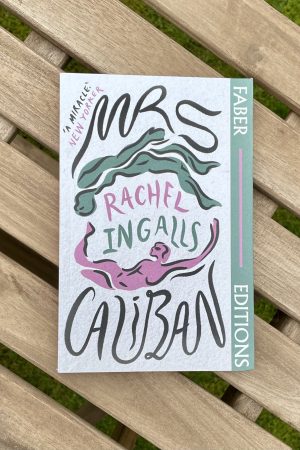 Rachel Ingalls's 1982 novella in which the titular character falls in love with a giant man/frog/monster called Larry has recently been reissued with a lovely Faber Editions cover. It is a book with an engaging surface plot, which very funny in places, but whose subtext deals with a whole range of sociocultural issues.
There is a load of gender politics in here, which I expected from a sort of background cultural awareness of the book. Ingalls also has interesting observations to make about psychiatric illness, both for Mrs Caliban and for Larry. The latter aspect resonates with a lot of the themes explored in Frankenstein.
The writing is also sublime. At a little over a hundred pages, this could be comfortably read in a single sitting, and it is well worth that short time investment.
---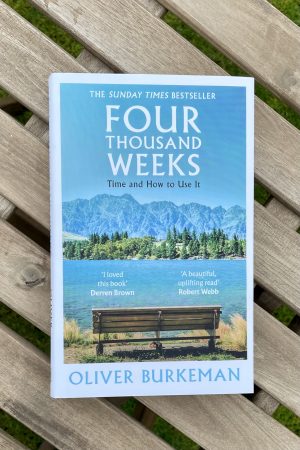 I confess that I went into this much-recommended recently published book with some trepidation and quite a lot of cynicism. Everything about it screamed "self-help" including the cringeworthy subtitle ("Embrace your limits. Change your life.")
Nevertheless, Burkeman won me over. This isn't really self-help, this is engaging philosophy which happens to be relevant to the moment. Burkeman argues that life is short and our time ought to be lived, not seen as a resource to be 'used'. We should recognise and make peace with the fact that there will never be time to do everything that we want to do, nor everything that is demanded of us. Being more productive will not substantially alter that fundamental fact, but the effort might distract us from living.
I really enjoyed this, and will search out Burkeman's other books.
---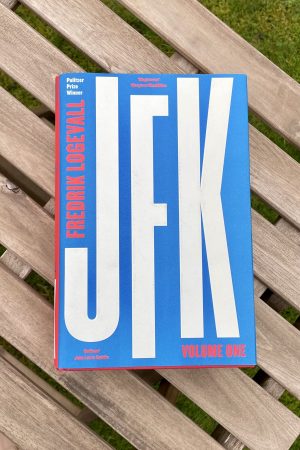 This 2020 biography was a Christmas present last year, and I've been reading it in chunks through the year. It is an exceptionally detailed account of JFK's life, up to the point where he decided to run for President.
Unfortunately, this is one of those astoundingly well-researched biographies that contains so much detail that it feels like it loses its thread. It is only 654 pages long, but feels much longer, and it felt a little like the sense of the subject's character got lost among the weeds.
At one point, Kennedy is invited to a house to watch some film footage he is to narrate. Logevall insists on telling us that this was a "twenty-room beachfront home" which was "built in 1936 for film industry titan Louis B. Mayer"—details that add precisely nothing to a visit that lasts one sentence, beyond exhibiting the research.
I'm uncertain whether I'll read the second volume.
---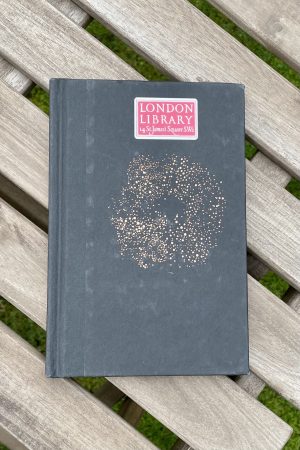 Earlier this year, I thoroughly enjoyed Rovelli's collection of essays, There Are Places in the World Where Rules Are Less Important Than Kindness. This led me to pick up Seven Brief Lessons, Rovelli's best-selling and most famous work.
First published in Italian in 2014, I read Allen Lane's 2015 translation. The book consists of six numbered brief lessons on aspects of physics, followed by a somewhat philosophical closing section called 'Ourselves', which serves as the seventh lesson.
Somewhere into the third lesson, I came to the shuddering realisation that I simply wasn't all that interested in physics. Rovelli writes with lyrical clarity about complex subjects. I used to very much enjoy reading popular science, yet I found myself struggling to be astounded that general relativity and quantum mechanics sometimes disagree. Nor was I moved to really care whether black holes are hot or cold. Maybe I just wasn't in the mood.
The final section was a little more absorbing, partly because it involved Rovelli introducing his physicist's perspective to wider questions such as the future of our species, which, I think, is what I enjoyed about There Are Places…
Essentially, overall, this was beautiful writing about a complex subject that doesn't really interest me. There is enjoyment and value in that, but perhaps less than I was expecting to find.
---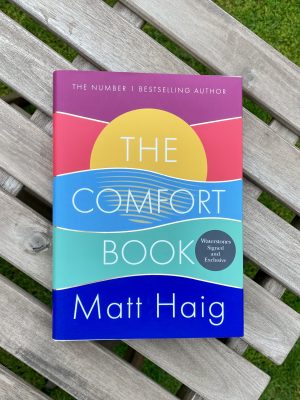 This 2021 bestseller was a bad purchasing decision on my part, and one driven by online shopping during lockdown. I enjoyed Haig's previous books, Notes on a Nervous Planet and Reasons to Stay Alive, though as I noted at the time, I preferred his personal reflections on his experiences rather than the aphorisms and superficial psychology.
I think others may have had exactly the opposite opinion, as The Comfort Book is essentially a compendium of short 'inspiring' texts, some extending to only a few words, others to a couple of pages. None of this is up my street, and had I flicked through the book in a physical shop before I bought it, then I would have known that.
I'm confident this will book will bring a lot of comfort to many people, but it wasn't my sort of thing.
This post was filed under: What I've Been Reading, Carlo Rovelli, Fredrik Logevall, Jade Sharma, Matt Haig, Oliver Burkeman, Rachel Ingalls.