Warning: This post was published more than 10 years ago.
I keep old posts on the site because sometimes it's interesting to read old content. Not everything that is old is bad. Also, I think people might be interested to track how my views have changed over time: for example, how my strident teenage views have mellowed and matured!
But given the age of this post, please bear in mind:
My views might have changed in the 10 years since I wrote this post.
This post might use language in ways which I would now consider inappropriate or offensive.
Factual information might be outdated.
Links might be broken; embedded material might not appear properly.
Many thanks for your understanding.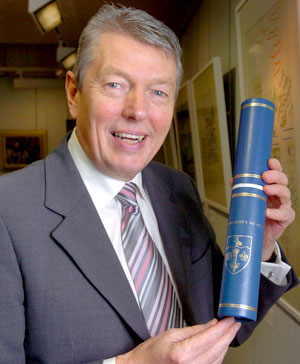 MTAS was the utter failure of a computer system which was designed to match doctors to jobs but instead merely spewed out personal data onto unprotected parts of the internet leading to criminal proceedings and an unprecedented crisis in the training of junior doctors. It was hardly the government's finest hour, and we're still on course for crisis on 1st August as a huge number of doctors will be unemployed.
Earlier this week, it was stealthily revealed by the Department of Health that this now defunct system cost £1.9 million. That's the same as over 70,000 GP consultations, which I think many people may consider a better use of the money. That cost is merely for the system itself – the upset it has caused through it's failure and the contemptible lack of contingency planning is estimated by some to run into billions of pounds.
Taxpayers' money well spent.
The private company whose designed the MTAS computer system, using some of that £1.9m, is Methods Consulting. Just to remind you, MTAS spewed personal data onto unprotected websites, and failed to perform its basic function of matching doctors to jobs.
Guess who's now helping to design the computer service for the National Care Records Service, a program for storing highly sensitive medical records on a national network? Methods Consulting.
Yes, the company behind the biggest data security failure ever in the NHS is now being trusted with your medical records. And, of course, with a huge amount of taxpayers' money.
Is there any private company on Earth that would give the job of helping design a highly sensitive computer system to a company that failed to secure a previous system with so much as a basic password? It just seems an utterly moronic decision.
This company has committed one of the biggest failings of NHS data security in its history. There is no question in my mind that they should be removed from the National Care Records Service programme immediately. And why are we paying a company so much money for a system that simply didn't work?
These are things which Alan Johnson needs to tackle now if he's to have any chance of regaining the trust and restoring the morale of doctors in this country. I have little faith, but I sincerely hope he can restore it.
This 1,186th post was filed under: Health, News and Comment.