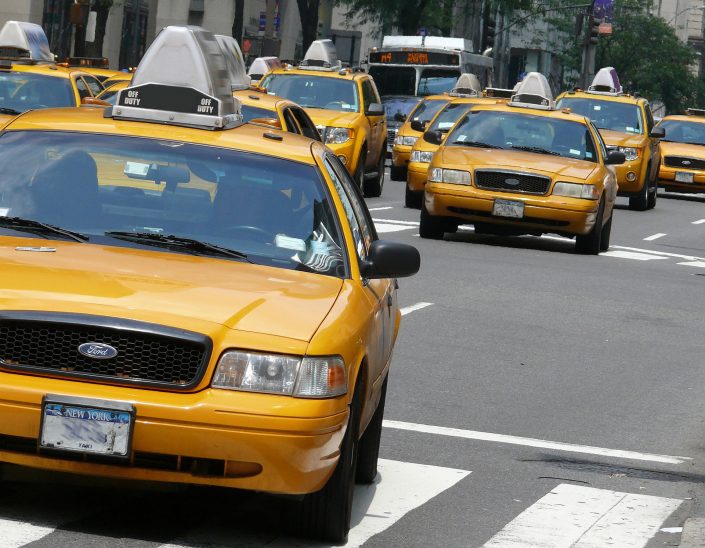 A couple of days ago, Wendy and I took a taxi from our hotel in San Diego to the airport, very kindly paid for by our hotel. The taxi driver was a chatty fellow and struck up the traditional "going to the airport" conversation beloved of taxi driver across the world.
Wendy mentioned that she was from Northern Ireland, which led to all the usual questions: Is that part of the UK? Is all of Ireland in the UK? Don't the Northern Irish fight with the UK? Is Northern Ireland part of Brexit?
---
But then: What do people in the UK make of Trump?
Now, I thought we were on safe territory here. We were in California. Even I, as an uninformed Brit, knew California to be a true blue Democratic state. No Republican presidential candidate has won California this century.
Nevertheless, I played it safe with a politely non-committal response, suggesting that while Trump wasn't personally very popular in the UK, Brits respected the outcome of the election, and the country is so interested in his impact that he's rarely out of the British newspapers.
The taxi driver's equal non-committal, "he's surely shaking things up," didn't give any immediate indication of the transgression I'd made.
---
It was harder to remain neutral on his follow-up: "So what have you thought about guns while you've been here?"
Wendy's eyes widened slightly as I admitted that I'd been slightly uncomfortable to see so many people with guns, from policemen on the streets to the border control officer who'd stamped our passport. This, I explained, was very different to the situation in the UK.
"But police are armed in the UK, right?"
I explained that a small number of officers carry weapons, and that there are armed rapid response units, but that the average police officer on the street carries nothing more threatening than a truncheon.
---
I'm afraid, dear reader, that this provoked a rant from our driver.
Firstly: "So that's why you have so many terrorist attacks!"
Secondly, he asked whether I have heard of the campaigns in the UK for wider gun ownership. When I admitted ignorance, he blamed "the liberals that control your media".
Thirdly, returning to California, he described his incredulity at the fact that he, both in his capacity as a private citizen and as a professional taxi driver, was not permitted to carry a concealed weapon. He told us how he was once, some years ago, robbed when getting out of his taxi. This would not, he suggested, have happened had he been carrying a concealed weapon.
Fourthly, he told us how Trump wants to allow anyone to carry a concealed weapon, and that this made him a great President. Our driver wasn't sure that unrestricted concealed carrying of weapons would be allowed any time soon in California, because that state had "crazy laws" and a "corrupt Democratic governor". He claimed that the Governor "hates guns and doesn't want anyone to have them".
Fifthly, he asks if we in the UK had ever heard of Crooked Hillary? "They call her that for a reason," and one of the reasons is that she wanted to take away all the guns. Which would only lead to endless terrorist shootings like in the UK. He didn't say that she should be locked up, but he might as well have done.
When I could get a word in edgeways, I pointed out that we had had no recent terrorist shootings in the UK. The driver said I was lying, that there was that arena attack in Manchester when all the kids were shot. I had no chance to point out that guns weren't involved.
Sixthly, our driver told us that the many school shootings "around the world" were only being effectively tackled in the US, where upstanding citizens with guns shoot dead the shooters.
At this point, we pulled up outside Terminal 2 of Lindbergh Field and Wendy and I barrelled out of the taxi while thanking the driver excessively in a very British manner.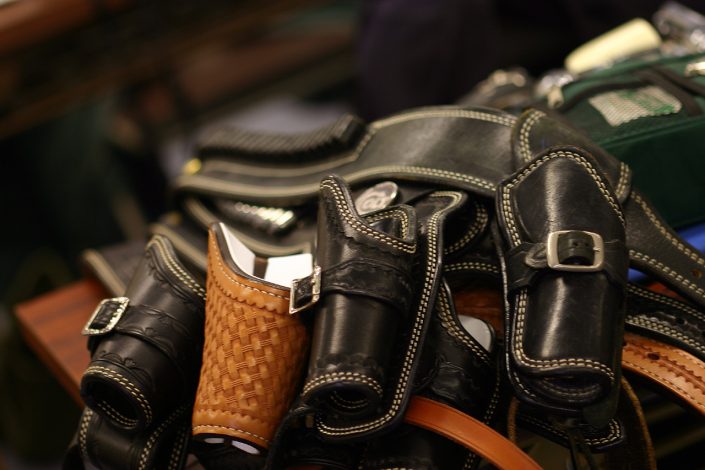 As he drove away, Wendy and I looked at one another and breathed. I think we were both in a sort of mild shock. The conversation made us reflect on how one can't really have a sensible political conversation with someone whose factual frame of reference is so divorced from reality.
It made me reflect on the threat of "fake news" – a problem long before social media came along, but perhaps amplified by it. Continual exposure to counterfactual stories shifts one's frame of reference, and make seemingly illogical conclusions entirely rational.
It made me reflect on how much more difficult political life must be these days: how can a politician ever thrive if their views are misrepresented even by their supporters and to their supporters? A politician cannot deliver on a promise they have never made, and cannot defend themselves against false accusations when every correction is percieved as a "cover-up".
This conversation was something of an epiphany for me, helping me to see how broken this part of our society has become. In decades past, we lived in a world where the means of publication were (to all intents and purposes) controlled, and we could (by and large) distinguish fact from fiction. Today, anyone can publish anything, and few people have the will or means to verify any of it. We've moved from a world of limited reliable information to a world where every scrap of information is at our fingertips, but we can't tell which morsels are fact and which are fiction. And yet, in a democracy, we rely on the population making that distinction accurately in order to make the right decisions for society.
I have no solutions to offer for any of this. In his book, Ryan Holiday suggests that subscription-based news is the answer, as it places value on truth over page views. The BBC likes to present itself as part of the answer. Tech companies sometimes suggest that the algorithmic triangulation of stories can play a role. People with minds more radical than mine might suggest that this is the time to find some other form of democracy than directly voting for a legislative representative.
I've no idea who is right. But in the course of one taxi journey, I've been convinced more than ever that an answer is urgently needed.
---
The taxi image at the top of this post is by Ad Meskens. It gives the slightly misleading impression that Wendy and I were travelling in a yellow cab, when in fact we were in more of van. The gun hoslter image in the middle of the post is by Takeshi Mano. Both images are used here under their Creative Commons licences.
This post was filed under: News and Comment, Politics, Posts delayed by 12 months, Travel, California, Guns, Reflection, Travel, USA.