Hold up!
See that little date above?
This post was published years ago.
My opinions have changed over time: I think it's quite fun to keep old posts online so that you can see how that has happened. The downside is that there are posts on this site that express views that I now find offensive, or use language in ways I'd never dream of using it today.
I don't believe in airbrushing history, but I do believe that it's important to acknowledge the obvious: some of what I've written in the past has been crap. Some of it was offensive. Some of it was offensively bad. And there's may be some brass among the muck (you can make up your own mind on that).
Some of what I've presented as my own views has been me—wittingly or unwittingly—posturing without having considered all the facts. In a few years, I'll probably think the same about what I'm writing today, and I'm fine with that. Things change. People grow. Society moves forward.
The internet moves on too, which means there might be broken links or embedded content that fails to load. If you're unlucky, that might mean that this post makes no sense at all.
So please consider yourself duly warned: this post is an historical artefact. It's not an exposition of my current views nor a piece of 'content' than necessarily 'works'.
You may now read on... and in most cases, the post you're about to read is considerably shorter than this warning box, so brace for disappointment.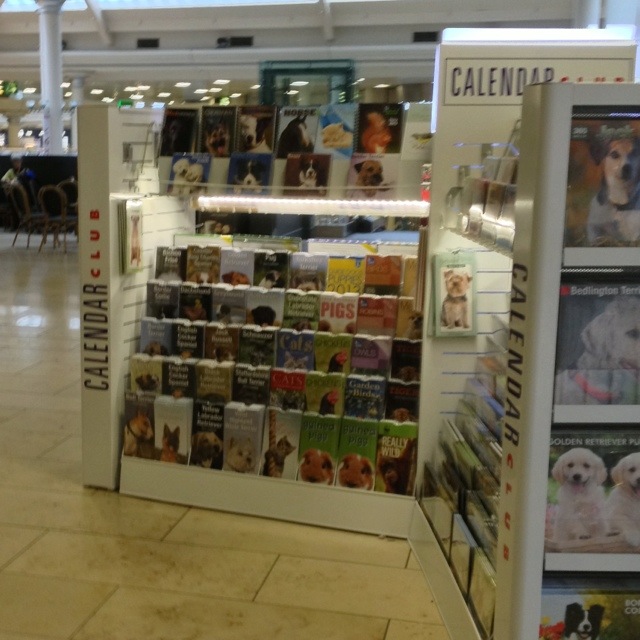 This is the first pop-up Calendar Club that I've seen this year – and it seems a depressing reminder that Christmas is coming!
Calendar Club has grown at a remarkable pace since the first 12 stores opened in 1998. It now opens over 300 temporary stores every Christmas, and sells over 4 million calendars from a selection of over 3,000 varieties. These days, it even publishes its own calendars under the Other House label.
One of the most remarkable parts of their business model is their store turnaround time: they aim to open within 24hrs of taking a store's lease. Minimal turn-around times maximise the company's profit, but also give it a great reputation with retail landlords who typically want to minimise the number of closed units in their malls… which, in turn, gives the company a stronger negotiating position year-on-year, reducing rents and further maximising profits.
This post was filed under: Photo-a-day 2012, Gateshead, Metrocentre, Retail.