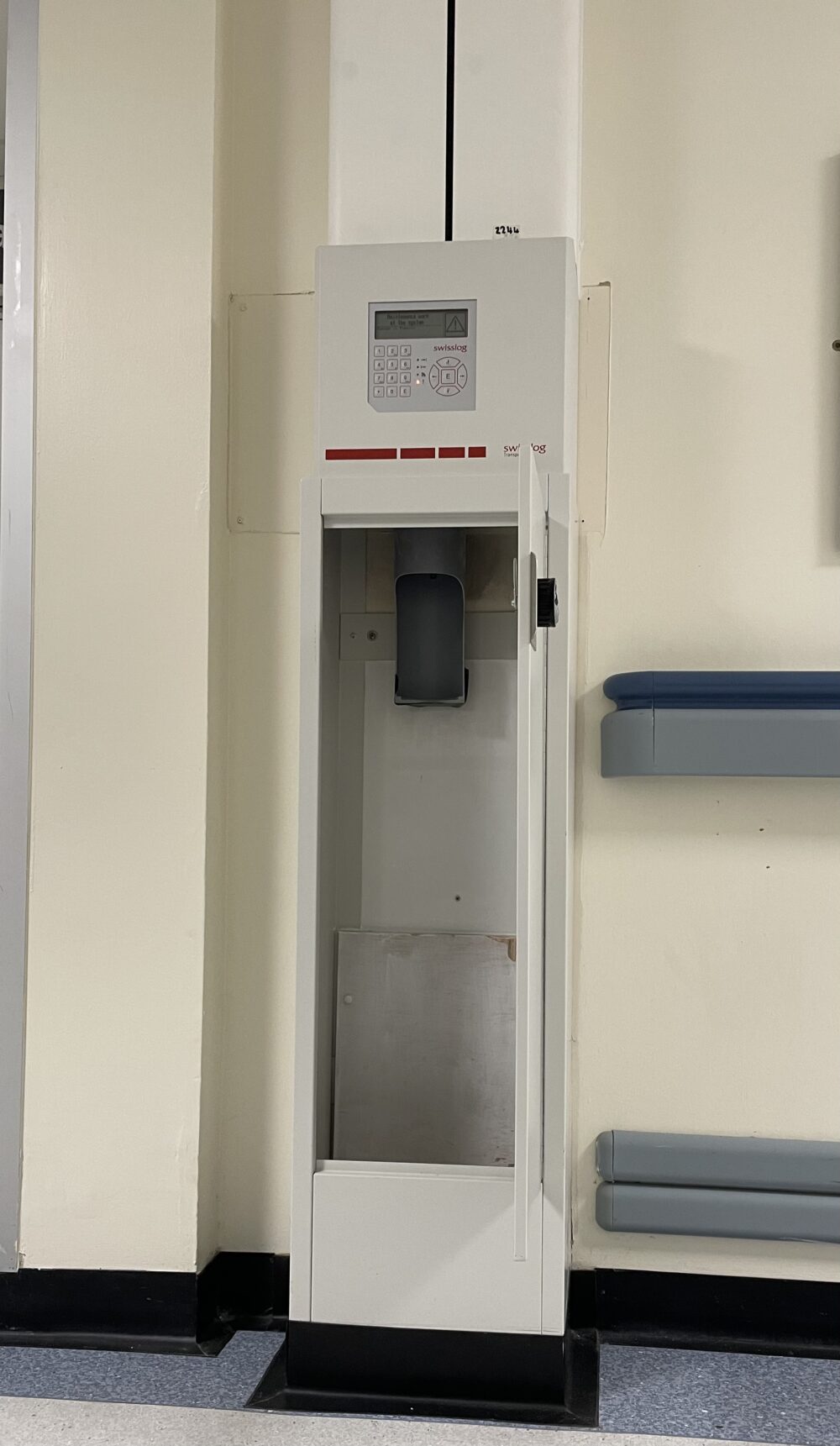 I'm not sure what the proper name is for the delivery points for pneumatic tube systems.
As I walked past this one yesterday, I was reminded of when I frequently used this system to send blood samples to the hospital lab. I don't think I've used any similar system since I finished the Foundation Programme over a decade ago.
My colleagues and I jokingly called them 'tube stations', though I think the system itself had a different name for them, which was displayed on the screen as I tapped in the numeric address to which I'd like samples delivered. I believe it was 'ports', but I might be misremembering. I remember the biochemistry address—the option I used most often—was '1', but other destinations had as many as five digits. In retrospect, it seems odd that the lengths weren't standardised.
I also vividly remember the frustration when—like in this picture—the system was down for maintenance. Or, more commonly, there were no pods available at the bottom of the box to stuff my samples into. I'd have to decide between calling a porter or running to the lab myself. I often found the latter quicker, as the porters were always over-stretched.
This post was filed under: Photos, Post-a-day 2023.