Hold up! Before you read on, please read this...
This post was published more than 10 years ago
I keep old posts on the site because I often enjoy reading old content on other people's sites. It can be interesting to see how views have changed over time: for example, how my strident teenage views have, to put it mildly, mellowed.
I'm not a believer in brushing the past under the carpet. I've written some offensive rubbish on here in the past: deleting it and pretending it never happened doesn't change that. I hope that stumbling across something that's 10 years old won't offend anyone anew, because I hope that people can understand that what I thought and felt and wrote about then is probably very different to what I think and feel and wrote about now. It's a relic of an (albeit recent) bygone era.
So, given the age of this post, please bear in mind:
My views may well have changed in the last 10 years. I have written some very silly things over the years, many of which I find utterly cringeworthy today.
This post might use words or language in ways which I would now consider highly inappropriate, offensive, embarrassing, or all three.
Factual information might be outdated.
Links might be broken, and embedded material might not appear properly.
Okay. Consider yourself duly warned. Read on...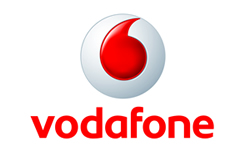 I've been a Vodafone customer for about seven years now, and – having previously experienced most of the major mobile networks – I reckon Vodafone is the best.
A couple of weeks ago, I wanted a new phone – the Blackberry Storm. However Stephen Fry opines on the subject, I still believe it is an excellent Blackberry, and I'm a bona fide member of the 'love-it' club when it comes to the Marmite-like SurePress screen.
The snag was that I still had five months to run on my previous contract, which had supplied me with the great-for-its-time Nokia Navigator.
My old contract was relatively cheap, and so I decided in my own mind that I was happy to buy myself out of it for the immediacy of a new phone, and I marched into my local Vodafone store all ready to pay – but was told this wasn't possible.
Apparently, it's against Vodafone policy to allow people to buy out of their contracts – presumably as it potentially loses them revenue from the calls and texts that people would've made in the bought-out period.
Yet on my walk home, I realised this was an utterly flawed policy, for there was nothing to stop me sticking my Vodafone device in a drawer unused, and signing up to O2 and getting a shiny new phone. There is no price differential from my point of view, but Vodafone would lose a customer.
As soon as I got home, I sent Vodafone an email pointing out this absurdity.
Within the hour, I had a phone call back telling me that the policy was indeed absurd in my case. They apologised for messing me – a loyal customer – about, apologised for my tariff ("It's like something from the 80s!"), and apologised for not treating me more like royalty.
They then offered to do me a free upgrade five months early, with no need to buy myself out of my contract. They gave me a premium tariff, better than that available in the shop or online, a free Blackberry Storm with free delivery, and – for the first time in recent memory from a big company – the assistant gave me her name and direct number for if I had any further problem with either the handset, my tariff, or anything Vodafone related.
And all this for an increase in my monthly outgoing of about a fiver for eighteen months.
A couple of weeks in, and I'm still a very happy bunny. The phone is great, the tariff is liberating, and I have a level of smug satisfaction beyond compare.
This is the kind of service I've come to expect from JLP or First Direct, but to unexpectedly receive that level of service from Vodafone is – without doubt – a joy. I just hope they keep up the excellent work.
This 1,391st post was filed under: Reviews, Technology, Blackberry, Nokia, Vodafone.