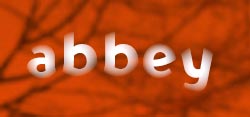 Which of Abbey's new looks do you prefer? I can certainly see why, in this modern age, someone would rebrand from the first to the second, but why would anyone in the right mind go from the second to the first?
The first logo looks staid, old-fashioned, and boring – very samey. The second looks funky, fresh, and something a bit different. Why, oh why, rebrand when you've just spent eighteen months making your brand a success, and turning around your failing business?
I don't get it!
This post was filed under: News and Comment.