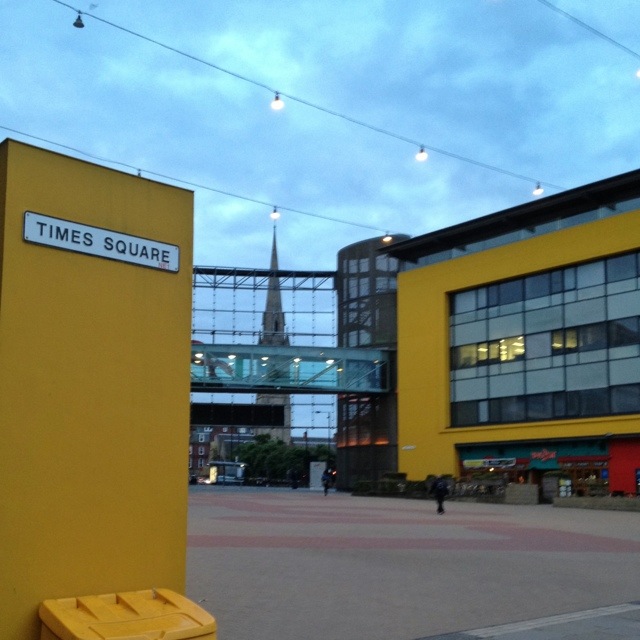 Last Sunday, I showed you the DNA sculpture which stands in Newcastle's Times Square. Today's picture shows another angle on Times Square – note the huge Life logo in the brickwork of the floor, and the couple of bars that are visible beneath the biomedical offices on the right of the photo. The DNA sculpture can't be seen as it's off to the right of this picture. The church in the background is St Mary's, which I featured in February.
The feature of Times Square which is perhaps most useful to know is that it has its own nearby multi-storey car park, which is one of the few in Newcastle that's open (and manned) 24hrs. That's the sort of knowledge that sometimes comes in very handy!
This post was filed under: Photo-a-day 2012, Newcastle-upon-Tyne.