Hold up! Before you read on, please read this...
This post was published more than 6 years ago
I keep old posts on the site because I often enjoy reading old content on other people's sites. Not everything that is old is bad. It can be interesting to see how views have changed over time: for example, how my strident teenage views have mellowed and matured.
But given the age of this post, please bear in mind:
My views might very well have changed in the 6 years since I wrote this post. I have written some very silly things over the years, many of which I find pretty embarrassing today.
This post might use language in ways which I would now consider highly inappropriate or offensive.
Factual information might be outdated.
Links might be broken; embedded material might not appear properly.
Okay. Consider yourself duly warned. Read on...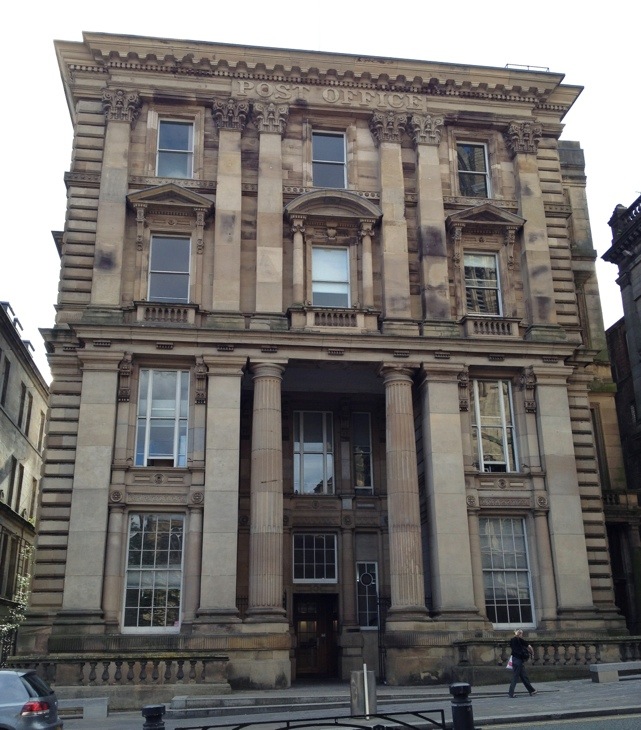 I promised a second photo today, and here it is: Newcastle's old Post Office. It's just opposite St Nick's Cathedral, though was built rather more recently, in the 1870s, to James Williams's design. Williams also designed twenty or so other Post Offices, from London to Carlisle.
Perhaps the most interesting thing about this building is that it marks the centre of Newcastle. Whenever road signs give a distance to Newcastle, it is the distance to this very building, and all signs to the "city centre" point in this direction. Tourists are sometimes confused about the Metro's decision to label the nearby station "Central", rather than reserving that title for "Monument" which is rather closer to the retail centre of the city: now you know why.
These days, the building is used by a subsidiary of the Royal Institute of British Architects, and Newcastle's main customer-facing Post Office is in the corner of the first floor of WHSmith. I wonder what Williams would make of that?!
This 1,776th post was filed under: Photo-a-day 2012, Newcastle-upon-Tyne, Post Office.