Hold up! Before you read on, please read this...
This post was published more than 13 years ago
I keep old posts on the site because I often enjoy reading old content on other people's sites. It can be interesting to see how views have changed over time: for example, how my strident teenage views have, to put it mildly, mellowed.
I'm not a believer in brushing the past under the carpet. I've written some offensive rubbish on here in the past: deleting it and pretending it never happened doesn't change that. I hope that stumbling across something that's 13 years old won't offend anyone anew, because I hope that people can understand that what I thought and felt and wrote about then is probably very different to what I think and feel and write about now. It's a relic of an (albeit recent) bygone era.
So, given the age of this post, please bear in mind:
My views may well have changed in the last 13 years. I have written some very silly things over the years, many of which I find cringeworthy today.
This post might use words or language in ways which I would now consider inappropriate, offensive, embarrassing, or all three.
Factual information might be outdated.
Links might be broken, and embedded material might not appear properly.
Okay. Consider yourself duly warned. Read on...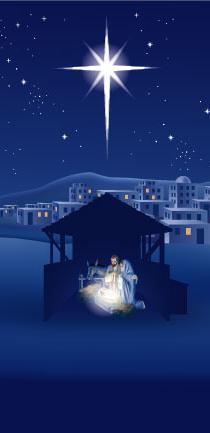 You can tell it's Christmas, mainly because of the appearance Christmassy bits on this site, even though they're new this year and completely different to every other year since the site's inception.
Of course, it's also clearly Christmas because of the sudden outbreak of peace, joy, and goodwill to all men. Granted, that might be difficult to spot in the overcrowded supermarkets full of harassed shoppers (not least of all me), but clearly in the good Christian churches of our nation, peace and joy have descended. Or not, as the case may be.
I always though that Christmas was the particular time of year when Christians spread messages of goodwill, love, and faith. Yet I've seen so little of this that I'm beginning to wonder if that's what the Christian church stands for at all. Instead of welcoming new sheep to their flocks, the Christian message of recent years appears to have become a rather aggressive one.
This is the week when Archbishops have started insulting ordinary citizens, phone-ins are dominated by Christians bemoaning the fictitious sensitivities of 'immigrants', and every tabloid worth its salt wants to tell us how Christmases aren't what they used to be.
Just today, the Archbishop of Wales has ranted about 'atheistic fundamentalism' leading to the 'Winterval' rebranding of Christmas – a perennial myth, which you'd hope learnéd church leaders would know to be false. He claims that 'virulent, almost irrational' attacks have been made on Christianity, leaving no room for debate – then cites the example of British Airways' uniform policy.
He goes onto say that Christianity has a 'message of joy and good news for everyone', and that 'rational debate about the tenets of the Christianity' is an undoubtedly good thing – then mocks those who view Christianity as 'superstitious nonsense' – apparently, such a view is disallowed in his debate. We can only debate Christianity from a starting point that 'God is not exclusive, he is on the side of the whole of humanity with all its variety' – except atheists, or so it would seem. That's not what I call a debate.
This comes in the same week as Rev Jules Gomes called Richard Dawkins and Polly Toynbee the King Kerods of our age, despite the fact that the latter is quite happy to 'Hail the incarnate Deity' along with the rest of us, and that neither could be fairly described as a child-killing tyrant. Clearly, the goodwill doesn't extend to them. And yet Christian leaders frequently tell us that Christianity is supposed to be the very model of religious tolerance.
You may have seen the headline news that a third of 18-24 year-olds couldn't say where Jesus was born. You're unlikely to have noticed that almost two-thirds of regular church-goers were also unable to show a basic grasp of the Christmas story – a fact conveniently omitted from the Mail's report. Perhaps the Church should get its own house in order before attacking the rest of society for its so-called secularism.
And, just to top it all off, the good Christians of the Diocese of Manchester have been grossly insulted by the council's insistence on calling Christmas 'Decemberval' in a recycling promotion. Perhaps they ought to have a word with the local Christian vicar that wrote the promotion, then, rather than moaning to the Mail on Sunday about 'political correctness gone mad'.
Yet the issue extends further than Christianity. Only this week, a Jordanian website censored a reader who chose to wish others a 'Happy Hanukkah', after complaints were received at the thought of wishing Jews happiness – and there was me thinking Eid was supposed to be about forgiveness.
I've previously made my religious views known in detail on the blog – essentially, we're so incredibly lucky to be alive that we'd better make the most of it before we die – and so am in no position to offer Christian philosophy. But it has certainly struck me this year that the Christian church is anything but loving and welcoming to all, and is certainly not as tolerant of criticism as it often likes to claim.
I am, however, in a position to wish everyone – reader and non-readers, supporters and detractors, those who celebrate Christmas and those who don't – health, happiness, and a truly peaceful and prosperous New Year.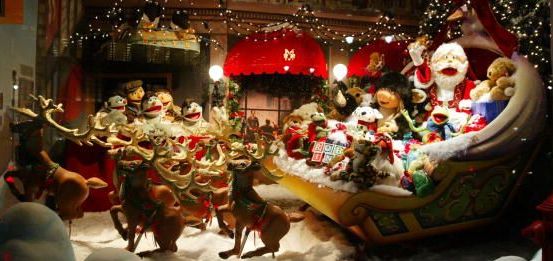 This 1,238th post was filed under: Miscellaneous.