We've all heard of Stelios's EasyCruise, but this is just ridiculous…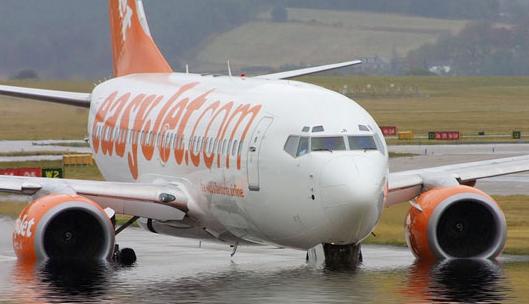 This post was filed under: Miscellaneous.
Council Tax is rising by a predictable amount – probably as low as it could possibly ever rise by, given that it primarily funds people's salaries.  But if one more person goes on TV claiming it's a stealth tax, I think I'll scream.  It's by far the most publicised and debated tax we pay.  It's forever in the media.  It's about as stealthy as taking your pet elephant round Tesco, having previously taken it to get its hair dyed orange.  It's not in anyway stealthy.  So to call it a stealth tax is positively ludicrous.
This post was filed under: Media, News and Comment, Politics.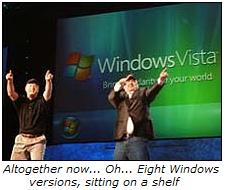 A little over a year ago, I scoffed at the idea that Windows Vista would have seven versions. Then I sort of unscoffed about six months ago. Turns out that the initial scoffing was right. There won't be seven versions; there's going to be eight.
Just when you thought computing was getting simpler, choosing an operating system is suddenly becoming as confusing as buying a toothbrush. We all now face the unenviable decision of choosing between Windows Starter 2007, Windows Vista Home Basic, Windows Vista Home Basic N, Windows Vista Home Premium, Windows Vista Business, Windows Vista Business N, Windows Vista Enterprise, and Windows Vista Ulimate. Of course, asking for advice anywhere as to which version you actually need will result in being told to buy Ultimate, because that'll be the most expensive. It's much the same as the way that thousands of Home users are using XP Pro, despite not needing any of the extra features.
I can't imagine where Microsoft were coming from with this decision. And I have no idea where I'll go with mine. It's a headache waiting to happen.
This post was filed under: Technology.