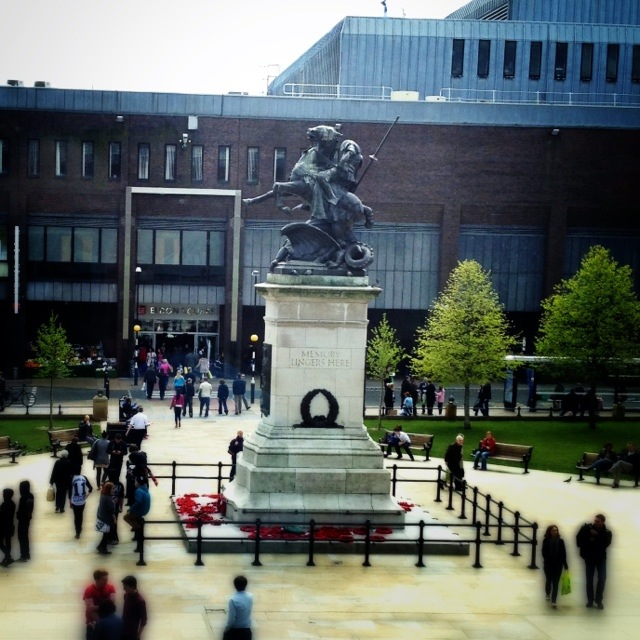 This is the war memorial in Newcastle's Old Eldon Square. It's a bronze figure of St George finishing off the dragon, designed by Charles Hartwell and unveiled in 1923. The inscription reads "Memory lingers here".
This isn't the best angle – St George is leaning off the other side of the horse, poking the dragon with his sword, so he looks a bit decapitated from this rear angle…
This 1,642nd post was filed under: Photo-a-day 2012, Newcastle-upon-Tyne.