Hold up!
See that little date above?
This post was published years ago.
My opinions have changed over time: I think it's quite fun to keep old posts online so that you can see how that has happened. The downside is that there are posts on this site that express views that I now find offensive, or use language in ways I'd never dream of using it today.
I don't believe in airbrushing history, but I do believe that it's important to acknowledge the obvious: some of what I've written in the past has been crap. Some of it was offensive. Some of it was offensively bad. And there's may be some brass among the muck (you can make up your own mind on that).
Some of what I've presented as my own views has been me—wittingly or unwittingly—posturing without having considered all the facts. In a few years, I'll probably think the same about what I'm writing today, and I'm fine with that. Things change. People grow. Society moves forward.
The internet moves on too, which means there might be broken links or embedded content that fails to load. If you're unlucky, that might mean that this post makes no sense at all.
So please consider yourself duly warned: this post is an historical artefact. It's not an exposition of my current views nor a piece of 'content' than necessarily 'works'.
You may now read on... and in most cases, the post you're about to read is considerably shorter than this warning box, so brace for disappointment.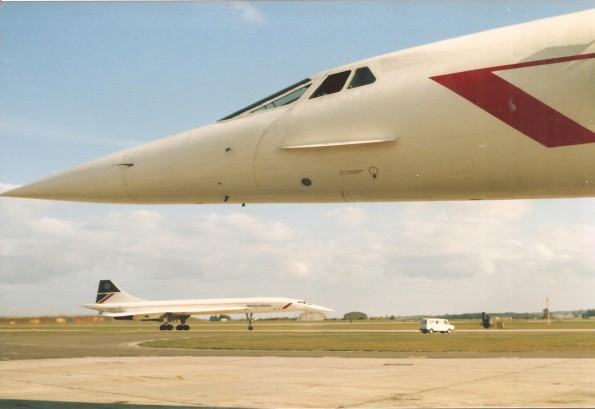 This weekend's recommended read is You're too cheap to fly faster, published on Medium by Jason Paur. His brilliant post explores the reasons why air travel is now slower than it was shortly after the invention of the jet airliner.
The article starts off with a comparison between flight speed and computer speed, and it made me wonder if (or when) the same balance of factors will influence us to start using slower computers… although, as I'm writing this on my (totally brilliant) Chromebook, perhaps I could conclude that we're already there…!
The beautiful picture of Concorde at the top of this post was uploaded to Flickr by Dan Daivson, and has been reproduced here under Creative Commons licence.
This post was filed under: Weekend Reads, Concorde, Jason Paur, Medium.