Hold up! Before you read on, please read this...
This post was published more than 5 years ago
I keep old posts on the site because I often enjoy reading old content on other people's sites. Not everything that is old is bad. It can be interesting to see how views have changed over time: for example, how my strident teenage views have mellowed and matured.
But given the age of this post, please bear in mind:
My views might very well have changed in the 5 years since I wrote this post. I have written some very silly things over the years, many of which I find pretty embarrassing today.
This post might use language in ways which I would now consider highly inappropriate or offensive.
Factual information might be outdated.
Links might be broken; embedded material might not appear properly.
Okay. Consider yourself duly warned. Read on...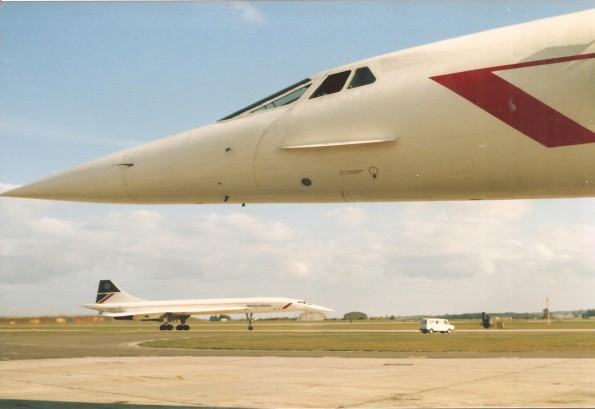 This weekend's recommended read is You're too cheap to fly faster, published on Medium by Jason Paur. His brilliant post explores the reasons why air travel is now slower than it was shortly after the invention of the jet airliner.
The article starts off with a comparison between flight speed and computer speed, and it made me wonder if (or when) the same balance of factors will influence us to start using slower computers… although, as I'm writing this on my (totally brilliant) Chromebook, perhaps I could conclude that we're already there…!
The beautiful picture of Concorde at the top of this post was uploaded to Flickr by Dan Daivson, and has been reproduced here under Creative Commons licence.
This 2,027th post was filed under: Weekend Reads, Concorde, Jason Paur, Medium.